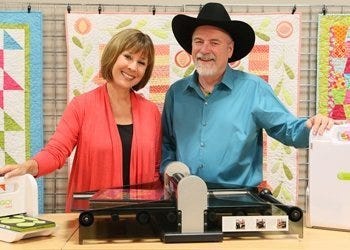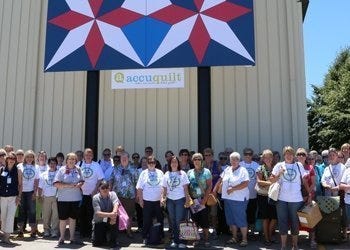 Welcome to the AccuQuilt Family!
As a special thank you gift, here is a link to the 72 block ideas. Once you complete the download process your GO! Mix & Match Quilt Block Pattern Ideas will be available in account. Download it as often as you need.
To make sure you continue to receive our e-mails in your inbox (not sent to bulk or junk folder), please add
accuquiltnews@accuquilt.com to your e-mail address book. You'll begin receiving 2-3 emails each week with pattern inspiration, product news, and special offers.
Now that you're subscribed to AccuQuilt's e-newsletter, we want to make sure you are signed up for AccuQuilt Rewards. If you don't have a Rewards Account, you can easily create your account today! There's no commitment from you. Once you're signed up, you'll receive 100 FREE AccuQuilt Rewards Points that can be applied to future orders plus gain access to hundreds of patterns on accuquilt.com.