Accuquilt. Cut Time. Quilt More.tm
Meet AccuQuilt's state-of-the-art fabric cutters, designed to bring back your quilting joy.
1
place
2
turn
3
done!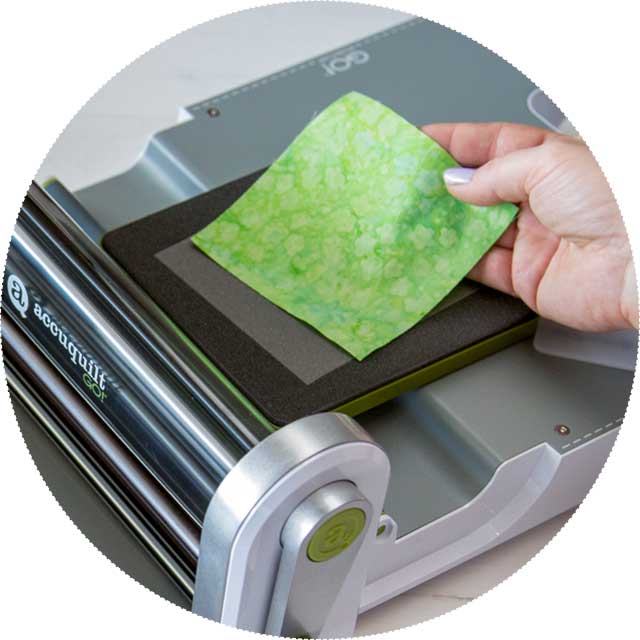 90%
faster than traditional cutters
waste less
maximize fabric usage
6 layers!
cut multiple fabric pieces at once
comfort & ease
less back, arm, and hand strain
Changing the Way Quilters Cut!®
quilting designs
700+ free options
Get in your element with more than 700 FREE pattern options
Pick patterns
EMBROIDERY
detail-obsessed
Bring your quilts up a notch with unique machine-embroidered patterns
SHOP EMBROIDERY
Art Quilts by Robbi Joy Eklow
AccuQuilt is excited to share quilts from
designer Robbi Joy Eklow.
Enjoy discovering her completely unique
and artistic style. Robbi has been making quilts
since 1976 and considers herself an art quilter.
She delights in working with fiber and uses it as
a way to introduce herself to people. She enjoys
lecturing and teaching in order to share her
techniques and encourage others to find their
voice through fiber.
Schedule a visit to the AccuQuilt Gallery
Compare Products
You have no items to compare.
Wishlist
Last Added Items
You have no items in your wish list.