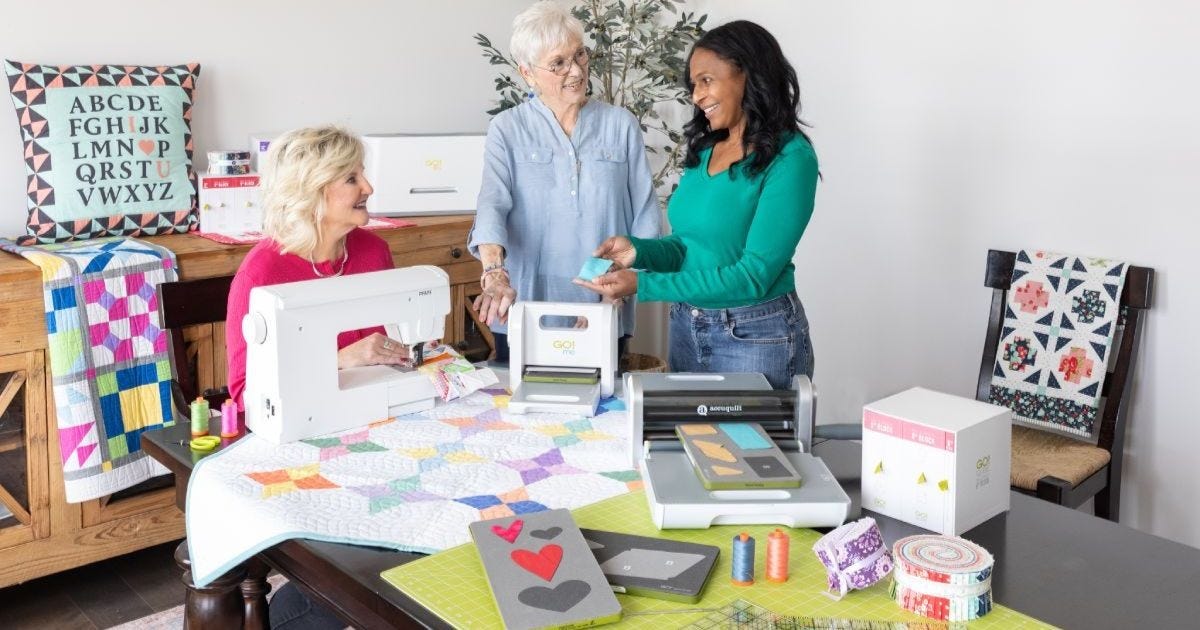 "
Hi, quilters! Emily Bailey here from Aunt Em's Quilts with some tips and tricks for your next projects!
Are your scrap bins overflowing? The AccuQuilt system is a great way to turn those scraps into useable pieces that can then become beautiful quilts. It's quick, super easy and tons of fun!
I sort my scraps by chunks, strips and bits, and if you want to learn more about this method, check out this blog post. I have plenty of favorite GO! Dies for each of these scrappy sub-sets, too. Let me share them with you.
Chunks of Fabric Scraps
For chunks, anything smaller than a Fat Quarter, but larger than a Charm Square, I like to use the GO! Qube Mix & Match 6" and 8" Blocks. The dies in these sets work nicely with these size scraps. Plus, there are lots of options on blocks you can make by mixing and matching the dies, which makes them perfect for scrappy quilting.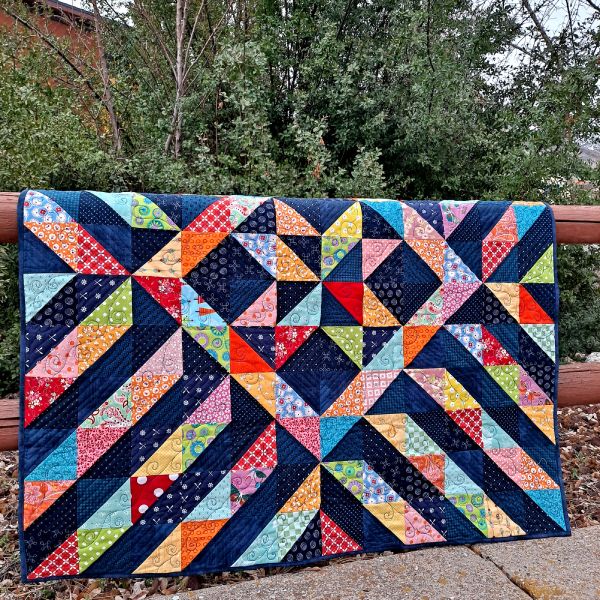 I also like the 2" and 3" finished multiple half square triangle dies (Shape 3 in the GO! Qube Mix & Match 4" and 6" Blocks, respectively). Half square triangles are so versatile! Being able to cut out a bunch at one time is great for scrap-busting. You can turn them into pinwheels, stars and more. You can combine them with the corresponding quarter square triangle dies and Flying Geese units become an option. These are all great blocks for scrap-busting, which I discuss more here.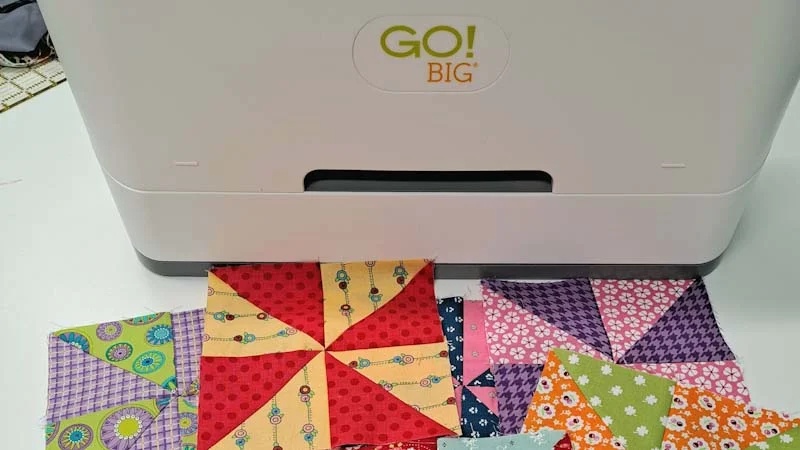 Scrappy & Strippy
I love my GO! Strip Cutter Dies! There are just so many things you can do with strips, like the classic Log Cabin block (although, the GO! Log Cabin-12" Finished Square by Leslie Main Die is perfect for making this block, too). I also have a blog post with more about making Log Cabin blocks, but you can also try making string blocks with GO! Strip Cutter Dies. I like to mix things up by making mine rectangular (and here's how).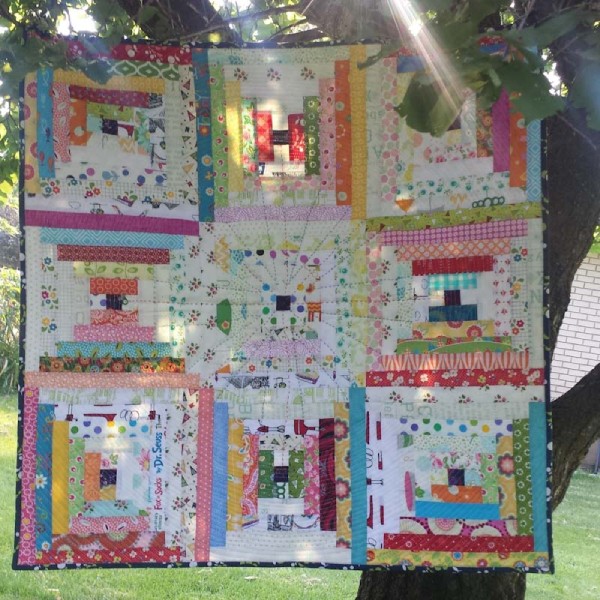 To kick the scrappiness up a notch, I sew strip sets together, turn them 90 degrees and run them through my GO! Big Electric Fabric Cutter again. It makes it look like I did a lot of work and provides a colorful scrappy look without a lot of time or effort. This tutorial will show you how.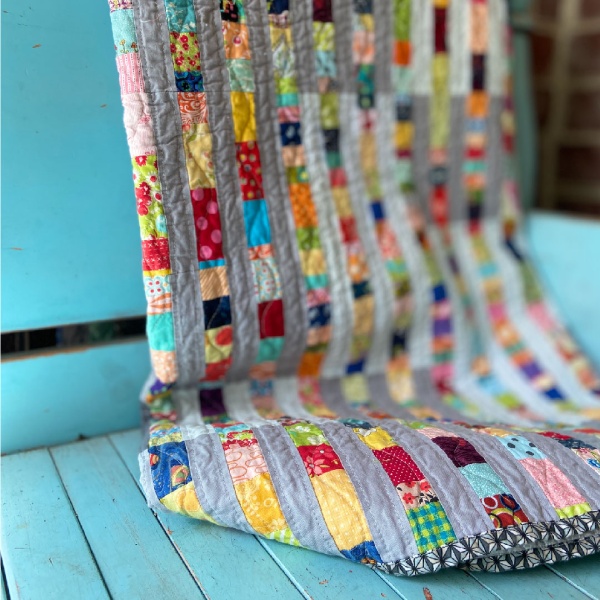 Crumb Quilting
I also like to sew my scrap bits together for crumb fabric. Once my fabric is made, I place it on a GO! Die and use it as regular fabric. This is especially fun to do with a Block on Board die. Take the Butterfly Pieced block for instance. With crumb quilting, you can make very colorful and unique butterflies that use up your tiniest scraps. I have a pattern that can give your butterflies movement like in the quilt I made below.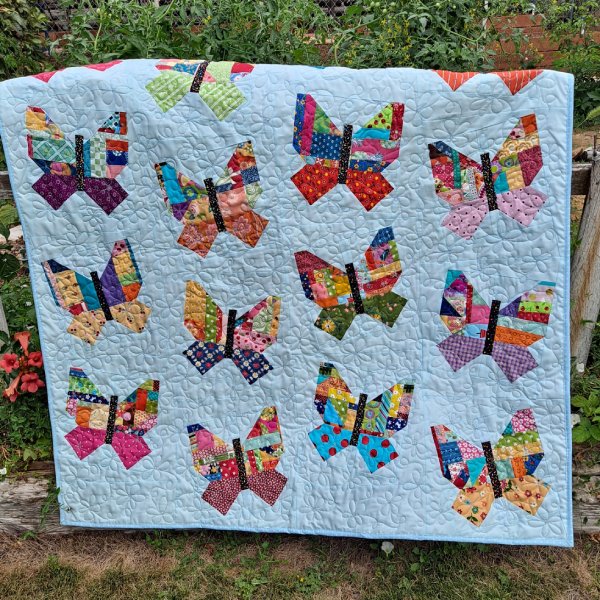 I discussed crumb quilting using the GO! Butterfly Pieced-9" Finished Die during a livestream event, too! You can check it out if you missed it or want a refresher:
GO! Be Scrappy This Year!
I hope this gets you excited to use your scraps and builds your confidence to use the AccuQuilt system to turn scraps of every size into beautiful quilts!
If you do make any scrappy quilting projects, please tag @auntemsquilts and @AccuQuilt on social media. Don't forget to use the hashtag #AccuQuiltBuilt so that we can see how you busted up your scrap stash!
"