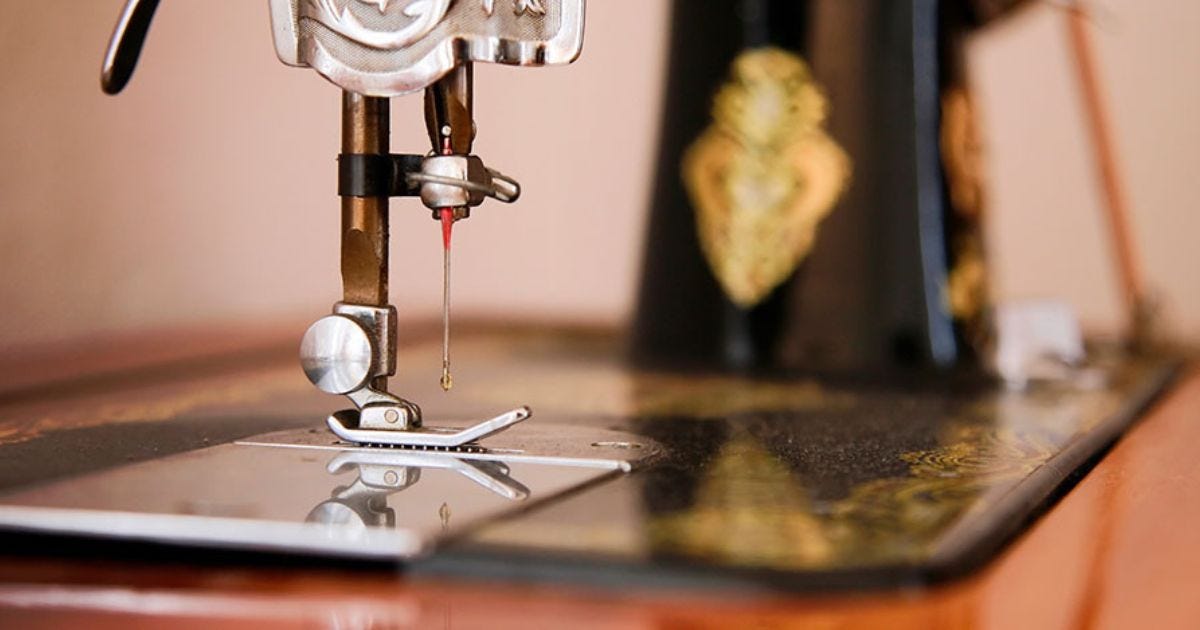 Quilting is a community, and what's a better way to encourage each other than with helpful tips and tricks? We reached out to our GO! Getters for their best words of advice when using the AccuQuilt system, and AccuQuilt Creativity Expert, Erica Bottger, shared hers, too!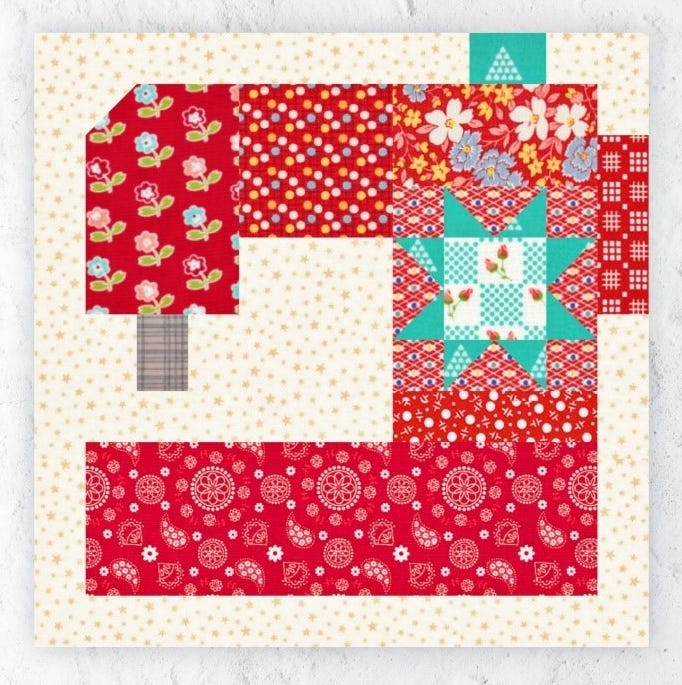 Rough cutting your fabric makes all the difference in the world. Use a silver permanent marker and draw the 1/4" around the die blades, measure those lines and cut your fabric accordingly.
Become familiar with the GO! Qube system by creating one of the many free downloadable Qube patterns and watching the helpful AccuQuilt YouTube videos for extra help. The GO! Qube system helps create hundreds of blocks so easily. Plus, you can use your GO! Qube dies for quilt patterns that do not include AccuQuilt instructions. AccuQuilt has created a fabulous Cutting Equivalents Chart to choose the correct die, but I personally love to download the latest AccuQuilt Catalog and use the GO! Qube charts. I print the GO! Qube chart pages and keep them with my GO! Qubes - this helps me know which die to use based on the size in my project. I love being able to make perfect quilt blocks without trimming!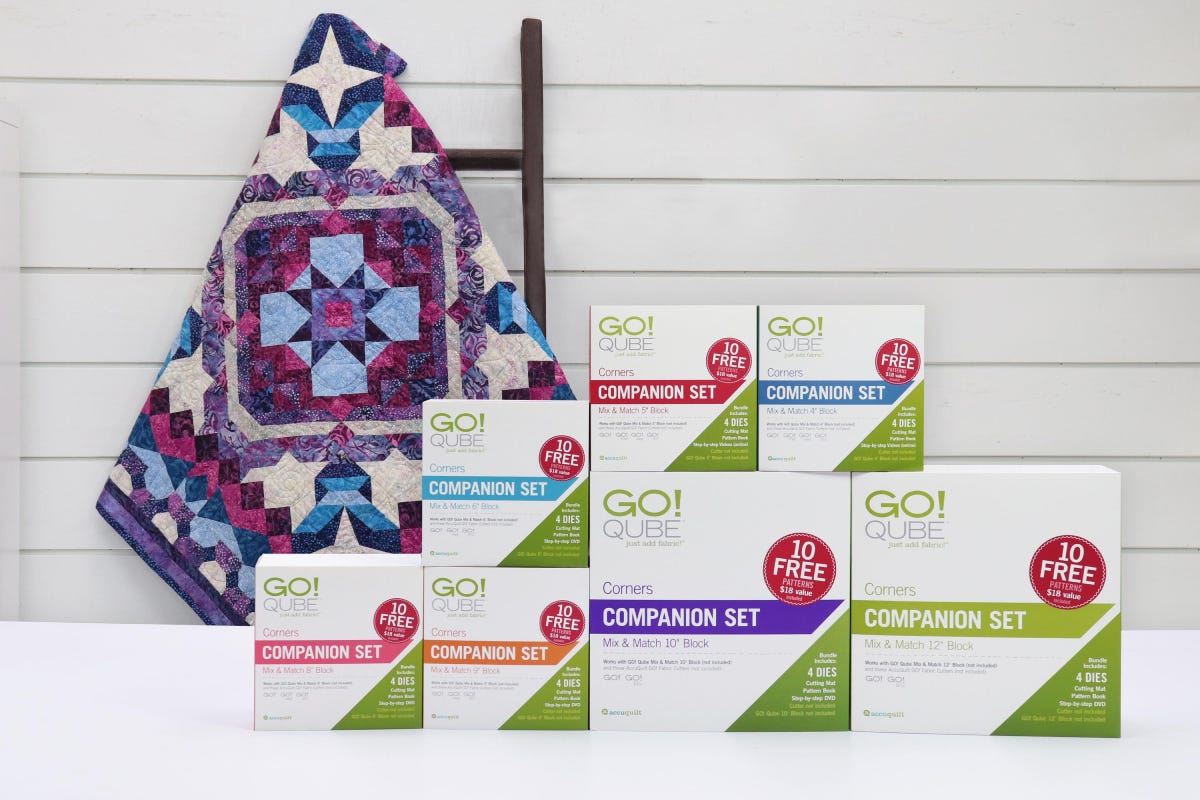 I love the GO! Prairie Star-14" Finished Die. However, Y-seams and I don't get along. I discovered that you can use the triangle piece to make up the square in the corner and then make it without Y-seams! I also use the outer curve shape from the GO! Pickle Dish-10" Finished Die when making New York Beauty blocks so that I don't have to cut that tricky curve by hand.
Use the GO! Fabric Reference Chart when cutting out your die shapes for your quilt! It tells you how big of a width of fabric strip to cut, what size to fanfold the strips and how many pieces you can get out of a width of fabric strip. It even tells you in the helpful hints if there are multiple shapes on the die so that you don't accidentally cut too many pieces.
I also love that the GO! Qubes are based upon a 4-patch quilt block. If you learn to look for the grid shape in the blocks (2 x 2, 3 x 3 and 4 x 4), you can start to translate your existing traditional block patterns into the Qube shapes. Start with 9-patch blocks, which are a 3 x 3 grid, use the shapes shown in the Qube brochure and start breaking down the sections. Soon, you will start seeing shapes and grids everywhere!
Take advantage of all the free patterns and free tutorials on the blog. They will inspire you to use those dies. Test out the free embroidery designs that comes with the GO! Applique Dies. They can really provide a professional finish. Make test blocks to start and then, you will soon be sewing beautiful creations.
Explore design tools like GO! Quilt and Electric Quilt 8 (EQ8) Quilt Design Software. They can expand your design possibilities and get you working with those dies you just had to have. They also allow you to try out your fabrics before you start cutting and have a good visual of how your quilt will look finished. Combining blocks and creating designs has never been easier.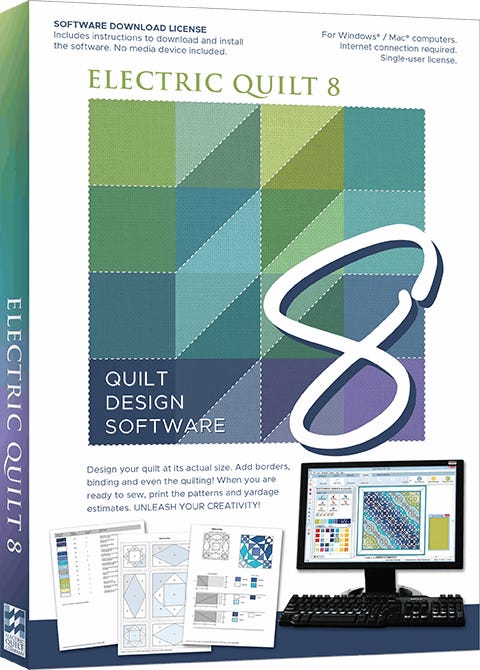 Some of my favorite AccuQuilt products are the dies that make easy gifts. The GO! Oven Mitt, GO! Baby Bib and GO! Pincushion Dies have been so useful to make quick and practical gifts for friends and family. I find fabric to match the occasion and can have a meaningful gift completed in a day!
Keep your fabric cutting station set up and tidy at all times. Make sure you clean up and put away the dies you used after each project, so you aren't frantically searching for them when you need them next. AccuQuilt has storage solutions to help keep everything organized, too.
Keep two bins to capture scraps at your workstation along with a pair of good fabric scissors. As I cut fabrics, I take off the pieces I cut and set them aside. With the scraps, I separate them into a "too small to be used" bin and a "sort me later" bin. When I'm making a scrap quilt, I go through the bigger bin and use the scraps up.

I love working with the various GO! Rag Dies. They make creating quilts for gifts so fast and fun. My best tip for using these dies effectively is to layer the fabrics for the front and back of your quilt, wrong sides together, and cut just the two fabrics at once. Your pieces will be ready to stitch together and using just two layers means all the little rag cuts come out smoothly. Resist the urge to layer more fabrics, especially if you're working with flannels. In this case, less fabric really is faster.
I just love the GO! Applique Dies. On most of them, the image cuts in one color. So, if you are cutting a pink flamingo, the legs are pink. If you are cutting an orange pumpkin, the stem is orange. I use scraps that have fusible webbing applied to them to give added dimension to my appliques. For example, on my pink flamingos, I wanted black and white striped legs. I used a scrap piece, made sure it covered the legs portion of the flamingo and maybe 3/4" to 1" into the body and cut it out with my GO! Fabric Cutter. I trimmed the legs off the pink flamingo and placed the pink flamingo body on top of the striped legs.
I did something similar with the pumpkins. I cut an orange pumpkin and prepared a brown scrap of fabric the same way I prepared the striped legs for the flamingo. I cut both the full orange pumpkin and the scrap of brown to be the stem. Once the applique shapes were cut, I trimmed the bottom of the stem to look like the base of a pumpkin stem, removed the paper backing from my fusible webbing and applied it over the orange stem on the pumpkin applique. So, I had an orange pumpkin with a brown stem. This is great for bringing realism and dimension to your applique shapes. You can also vary the motifs by cutting appliques with the fabric face up and face down on the die. This will give you mirror images and create more movement and variation in your applique shapes.

The Lovely Erica Bottger
The grain of your fabric matters! Be sure to cut geometric shapes with crosswise blades so that the lengthwise grain of the fabric is parallel (the same direction) as the lengthwise blades on your die as it goes through the cutter. Not only does this ensure your best cut, but it also puts the gain in the correct place in your block! This helps keep your blocks square and flat. Grain doesn't matter when you are cutting dies without crosswise blades (like strip dies) or after your fusible is ironed onto the back for applique shapes.
Seam allowance matters, too! AccuQuilt dies are designed to be sewn together with a true 1/4" seam, but you always want to measure this when you make your test blocks, especially if you are having any issues matching up your pieces. Seams can be changed by your pressing and even your thread! (I sew with 50 wt. Aurifil thread). If you're using a 1/4" foot on your sewing machine that has a blade, that blade can even get bent, so you always want to double-check your seams!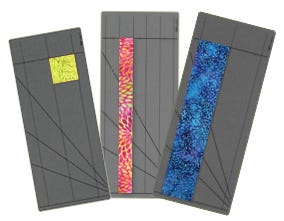 Happy New Year, AccuQuilters, and happy quilting!