Renee Thomas Jacobs
Chief Executive Officer
I eagerly joined Tek Brands in 2022 and am delighted to lead this next chapter of growth and opportunity. I have been leading meaningful lifestyle brands since 1990 and love the genuine interaction between Customers, Team Members and Suppliers when we all care passionately about the product, how it's used and how we can innovate to enhance all our lives through creativity, productivity, and joyful living.
While my professional background is diverse – women's athletic apparel, wine-country living, automotive parts, and flooring – my management philosophy has been consistent. I believe in listening to our customers carefully to ensure we are providing real solutions and value. I believe suppliers in our ecosystem need to be partners as we are invested in each other's success. I believe in transparent leadership and strive to run company with as much candor to our employees as possible. I understand that leadership is as much about learning and adapting quickly as it is about having knowledge and answers.
Lastly, I believe business is a team sport and I love all aspects of it: coaching, learning, talent recruitment, setting strategy, studying statistics, revising tactics, and calling the occasional "audible."
On a personal note, I am blessed with a spouse of 20 years and two teenage boys. I enjoy cooking and entertaining with my family and competing in running events and obstacle course races. I am also looking forward to my new quilting hobby!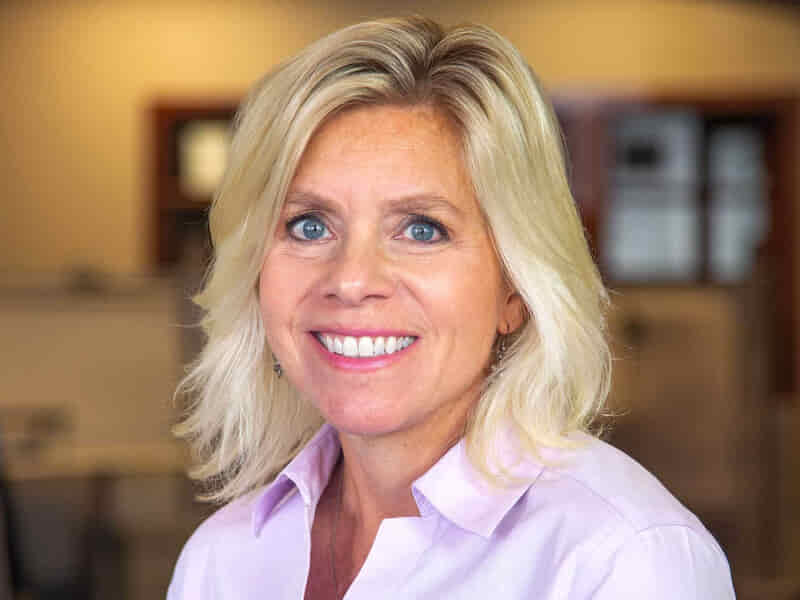 Lynn Gibney
Chief Brand & Product Officer
Since 1998, I have held various marketing and creative positions of increasing responsibility within AccuQuilt. Now serving as Chief Brand & Product Officer, I am responsible for all omni-channel marketing efforts, marketing vision and strategy, and product development. My passion is in building brands through innovative marketing strategies and exceptional customer service.
Additionally, I have been instrumental in creating the AccuQuilt GO!® and Studio™ brand identities and spearheading the launch of the GO! Big® electric fabric cutter, GO! Qube® boxed sets, GO! Block on Board® (BOB®) dies and GO! Me® Easy Fabric Project Maker.
Outside of work, I am an artist at heart who can be found outdoors exploring with camera in hand or contemplating composition and color in one of my many unfinished quilting or design projects.
Justin Tefft
Chief Operating Officer
I have been with AccuQuilt since 2009 and have been able to truly grow and develop my skillset over the last decade. I quickly transitioned to the operations and manufacturing side of the business after managing the customer support team. As the Chief Operating Officer I serve as a member of the executive team, using my problem solving and interpersonal skills to build and improve upon organizational processes. I believe my role as a leader is to prepare the team for their next great opportunity.
I am a sucker for innovative technology and am on a constant search for the "next cool gadget". I enjoy spending my free time with my wife and kids, biking, or finding great new places to eat sweets.