Rewards
Earn points that can be redeemed for discounts on future AccuQuilt purchases.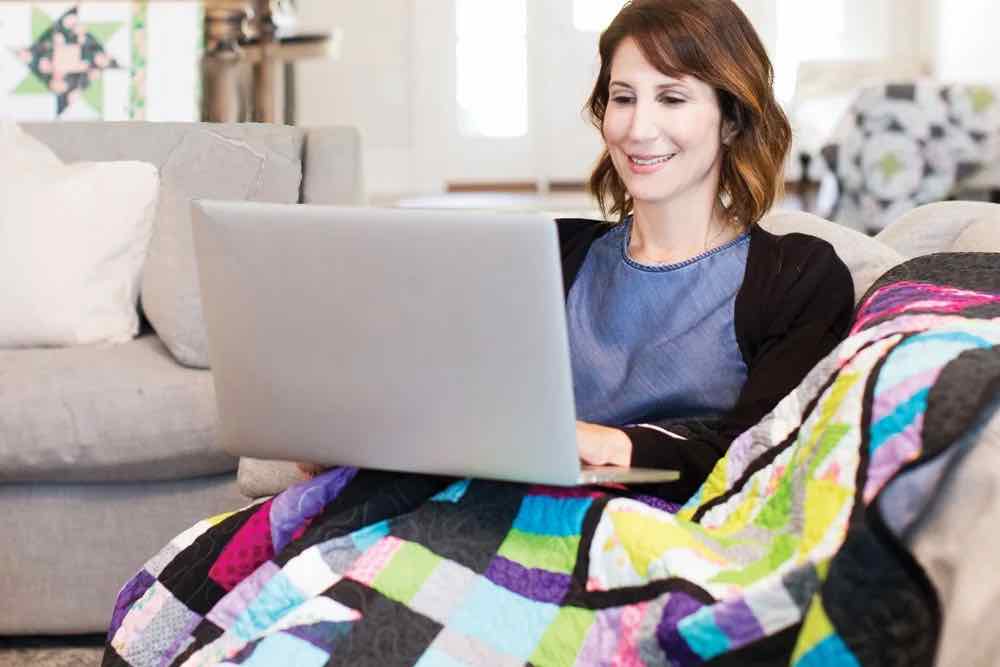 How To Get Started
Create a FREE AQ Circle account today and get 250 points!
Earn additional points on every online purchase you make from AccuQuilt.
---
Shop
Earn one point for every dollar you spend.*

Review
Earn 10 points for every product review you submit.**
Share
Earn 250 points when you share pictures or video of your new AccuQuilt products on Facebook, Instagram or Twitter with the hashtag #AccuQuiltBuilt.***

---
How To Redeem Points
Points are redeemable on future AccuQuilt website purchases.
Look for the "Apply Reward Points" section in the Order Summary on the AccuQuilt checkout page.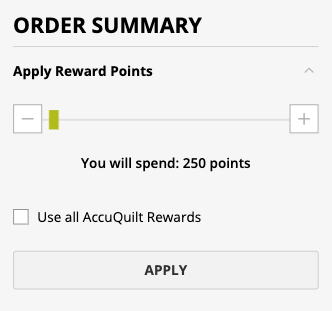 ---
The AQ Circle program is administered by AccuQuilt management, which has the sole discretion to change or terminate this rewards program at any time.
Points can be redeemed on merchandise sold on the AccuQuilt website at accuquilt.com only and cannot be redeemed for cash. If you are currently a registered member of ca.accquilt.com, you have been automatically enrolled in the program.
* For every net dollar spent, you will earn one point. For example, if the subtotal of your purchase is $64.50 after all discounts, you will earn 64 points.
** All submitted product reviews are analyzed to ensure there is no offensive content before being posted on the site. Once your review is posted, 10 points will be added to your AQ Circle account. A maximum of 20 reviews per month will be accepted.
*** Points are rewarded for each order unboxing shared. The same unboxing posted on various social media channels will count as one unboxing. Posts must be created on public profiles in order to be seen by AccuQuilt staff. Images posted before July 1, 2019 are not eligible for reward. Points will not be applied retroactively for orders placed before July 1, 2019.