Accuquilt. Cut Time. Quilt More.tm
Meet AccuQuilt's state-of-the-art fabric cutters, designed to bring back your quilting joy.
1
place
2
turn
3
done!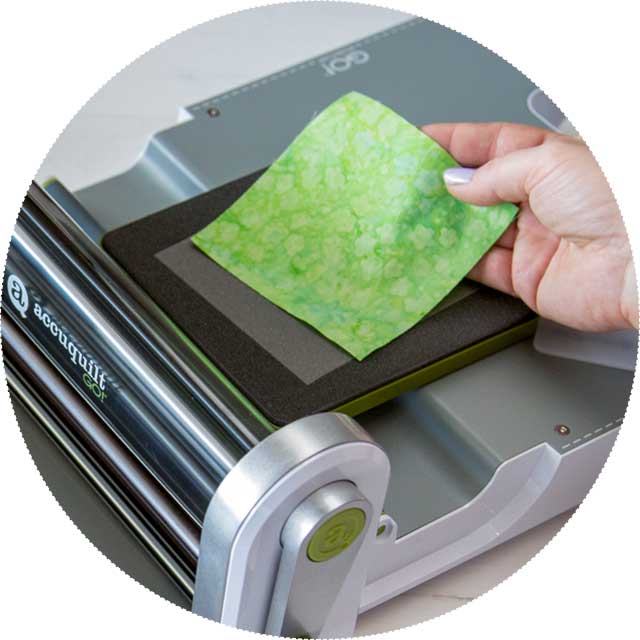 90%
faster than traditional cutters
waste less
maximize fabric usage
6 layers!
cut multiple fabric pieces at once
comfort & ease
less back, arm, and hand strain
Changing the Way Quilters Cut!®
quilting designs
700+ free options
Get in your element with more than 700 FREE pattern options
Pick patterns
EMBROIDERY
detail-obsessed
Bring your quilts up a notch with unique machine-embroidered patterns
SHOP EMBROIDERY
Baby Quilts with Shannon Fabrics
AccuQuilt is excited to share a plush
collection of baby and kids blankets,
throws, pillows and quilts created
with Shannon Fabrics
Shannon Fabrics Ambassadors explore
the possibilitiesof the company's Cuddle®
and Luxe Cuddle® minky fabrics through
patterns featuring piecing work, appliqué
shapes and clever embroidery. Patterns include
designs from Brandon Nixon, Gayle Camargo,
Robinson Pattern Co., Cindy Surina,
Bear Paw Productions and more.
Schedule a visit to the AccuQuilt Gallery