Accuquilt. Cut Time. Quilt More.tm
Meet AccuQuilt's state-of-the-art fabric cutters, designed to bring back your quilting joy.
1
place
2
turn
3
done!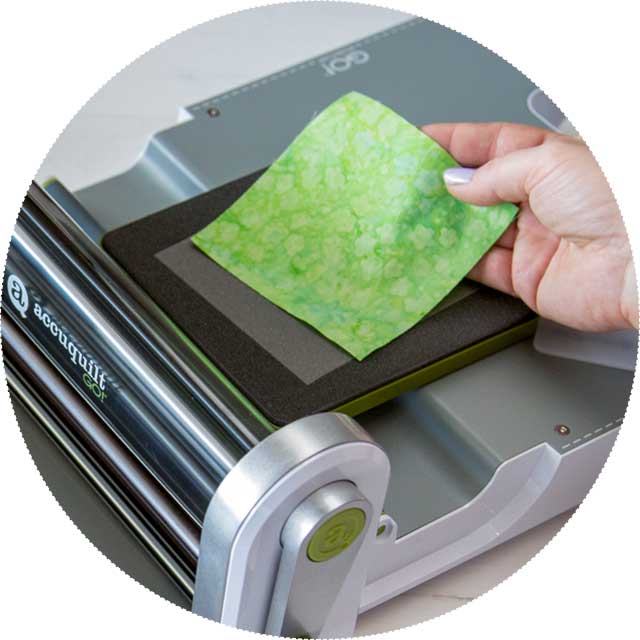 90%
faster than traditional cutters
waste less
maximize fabric usage
6 layers!
cut multiple fabric pieces at once
comfort & ease
less back, arm, and hand strain
It's time for a better way to cut
quilting designs
700+ free options
Get in your element with more than 700 FREE pattern options
Pick patterns
EMBROIDERY
detail-obsessed
Bring your quilts up a notch with unique machine-embroidered patterns
SHOP EMBROIDERY
The Quilts of Kaye England
Kaye England was born on a farm in Glasgow, Kentucky
and now resides on an eight-acre farm in Indianapolis, Indiana
where she plays mom to llamas and goats. The farm life keeps
her busy, however, she has a calling to pack and hit the road
sharing her love of patchwork piecing techniques and a
great philosophy of life with quilters everywhere.
Schedule a visit to the AccuQuilt Gallery