Returns
Our goal is for you to be completely satisfied with your purchase from AccuQuilt. If you order incorrectly or decide a product isn't right for you, simply follow the guidelines below.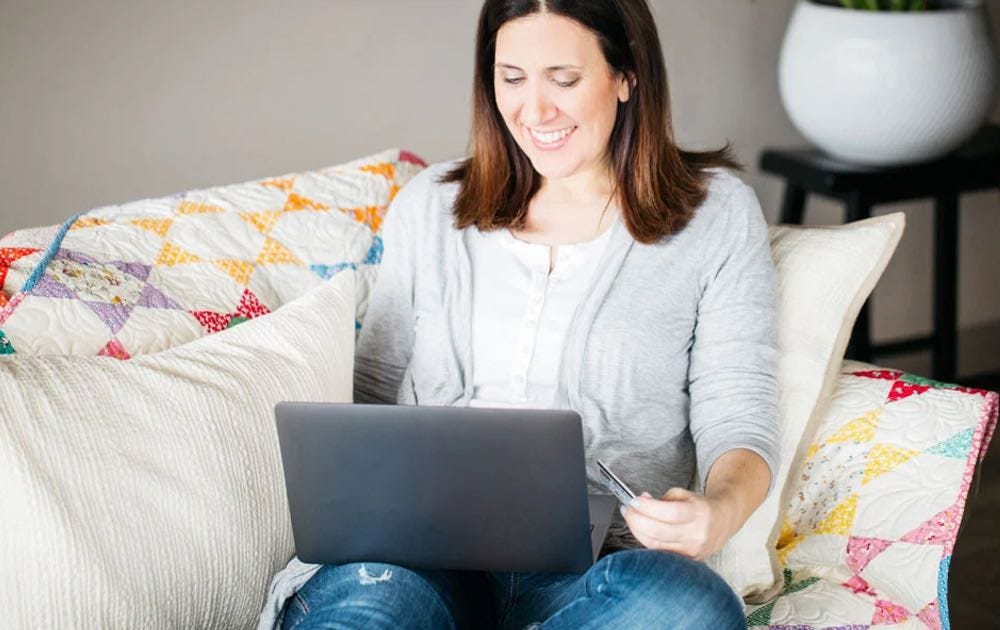 COVID-19
Due to current measures to protect the safety of our distribution center employees – as well as potential carrier delays and increased shipping volumes stemming from the COVID-19 epidemic – your order or return may be delayed. We thank you for understanding and appreciate your patience.
Returnable Items
All returned items must be in new and unused condition and in the original packaging. Returned shipping cost will be at the customer's expense.
If for any reason you are not satisfied, simply initiate your product return on returnable items within 30 days from receipt of order to receive a full refund (less shipping charges).
Items NOT Eligible for Return or Refund
Digitally Delivered Items
(e.g., downloaded embroidery designs and downloaded patterns) cannot be returned unless they are defective at the time of purchase and only for the same exact product. For non-defective downloaded product, AccuQuilt.com will not refund or exchange any purchase once the checkout process is completed. If you are experiencing technical difficulties, please contact Customer Care.
Embroidery CDs, Mailed Patterns & Books
Clearance or Discontinued Merchandise
(i.e., product no longer available in retail stores or AccuQuilt.com).
AccuQuilt GO! Products
If you are not satisfied with an AccuQuilt product and did not purchase it directly from AccuQuilt, please contact the retailer where the product was purchased.
30-day Risk Free Guarantee on AccuQuilt GO! Fabric Cutters (55100S, 55500)
We stand by our products and the brand experience. If you need to return your GO! cutter (Item #55100S, 55500) for any reason, we will happily provide you with an exchange or full refund (less shipping charges) if it's within 30 days from the date of purchase.


What do I do if my order is incomplete, incorrect, or damaged?
If your order is incomplete, incorrect or damaged, please contact Customer Care.
Initiate a Return
A return merchandise authorization (RMA) is required for all returns.
Please submit your return request by creating an online Support Ticket at accuquilt.com/customer-care, or give Customer Experience a call at (888) 258-7913 option 1 to obtain an RMA number. Please have your order number and the item number(s) readily available.
Pack and Ship a Return
All returns must have a Return Material Authorization number (RMA #) clearly marked on the outside of the packaging. Returns will not be accepted without an RMA number.
Pack the item to be returned securely in the original carton. On the outside of the box, write the RMA number and the appropriate address that was given to you by the Customer Experience representative. Make sure that the package is fully sealed before shipping.
We ask that the item be shipped via UPS, DHL, FEDEX or insured parcel post. Using one of these methods will allow the package to be tracked and also make the credit process go much quicker. We are not responsible for packages that are lost or damaged.